Bachelor's Thesis Presentation
Posted on Mar 05, 2023.
On March 1st, 2023, B4 students had their thesis presentation. The presenters of our group were as follows, in order.


Takeshita-kun (11:16-11:28): "Study on State and Parameter Estimation using Receding Horizon for Nonlinear Systems."
Mizumoto-kun (15:22:15:34): "Study on the Measurement of a DC Brushless Motor's Angular Speed Using a Magnetic Encoder for Thrust Control."
Miwa-kun (15:46-15:58): "Study on Model Simplification of Glucose-Insulin Dynamics for Type-1 Diabetes Mellitus."
Morikita-kun (16:10-16:22): "Study on the Modeling of the Pedaling Motion Using Function Electric Stimulation (FES) and Building of a Simulator."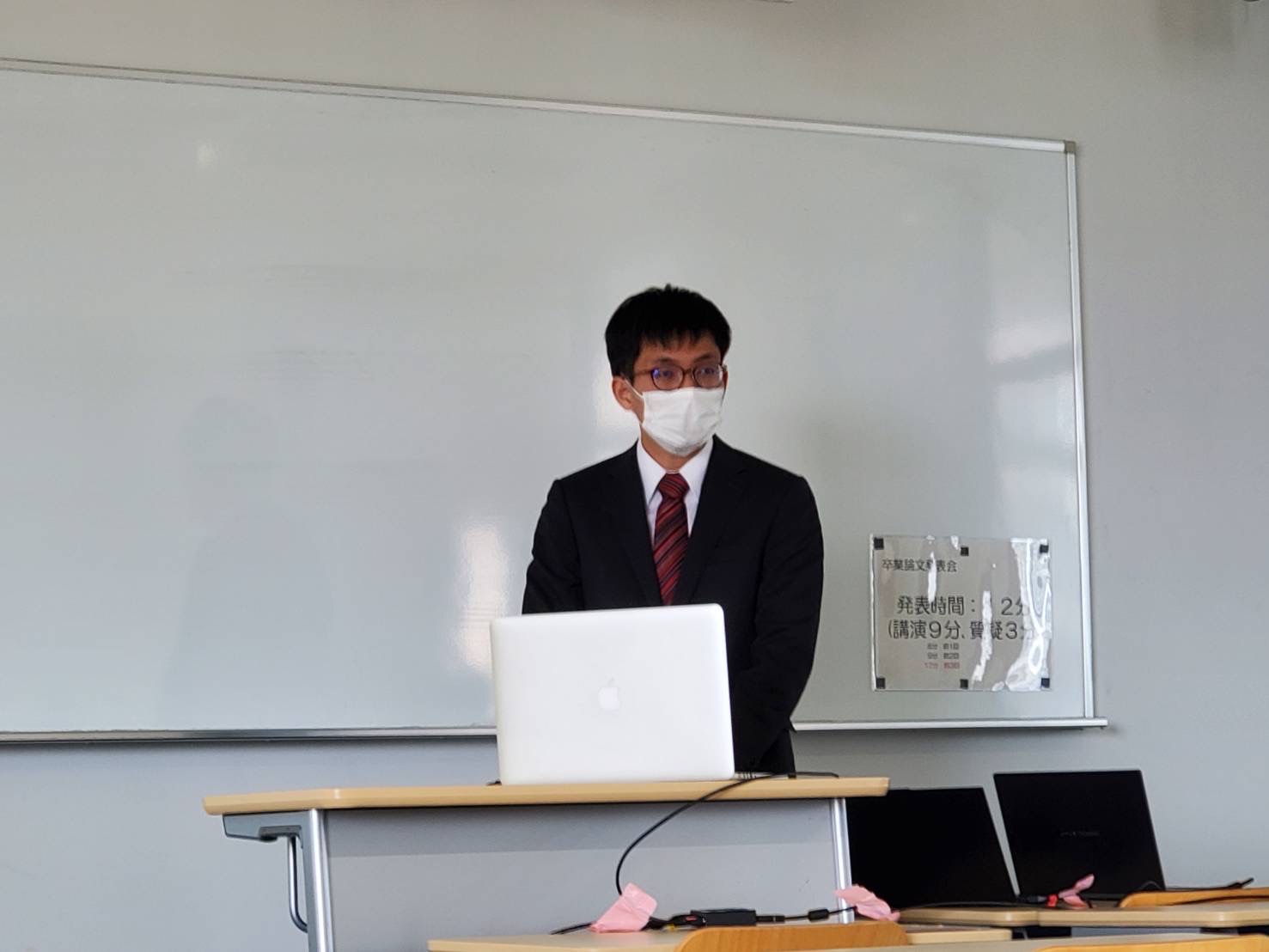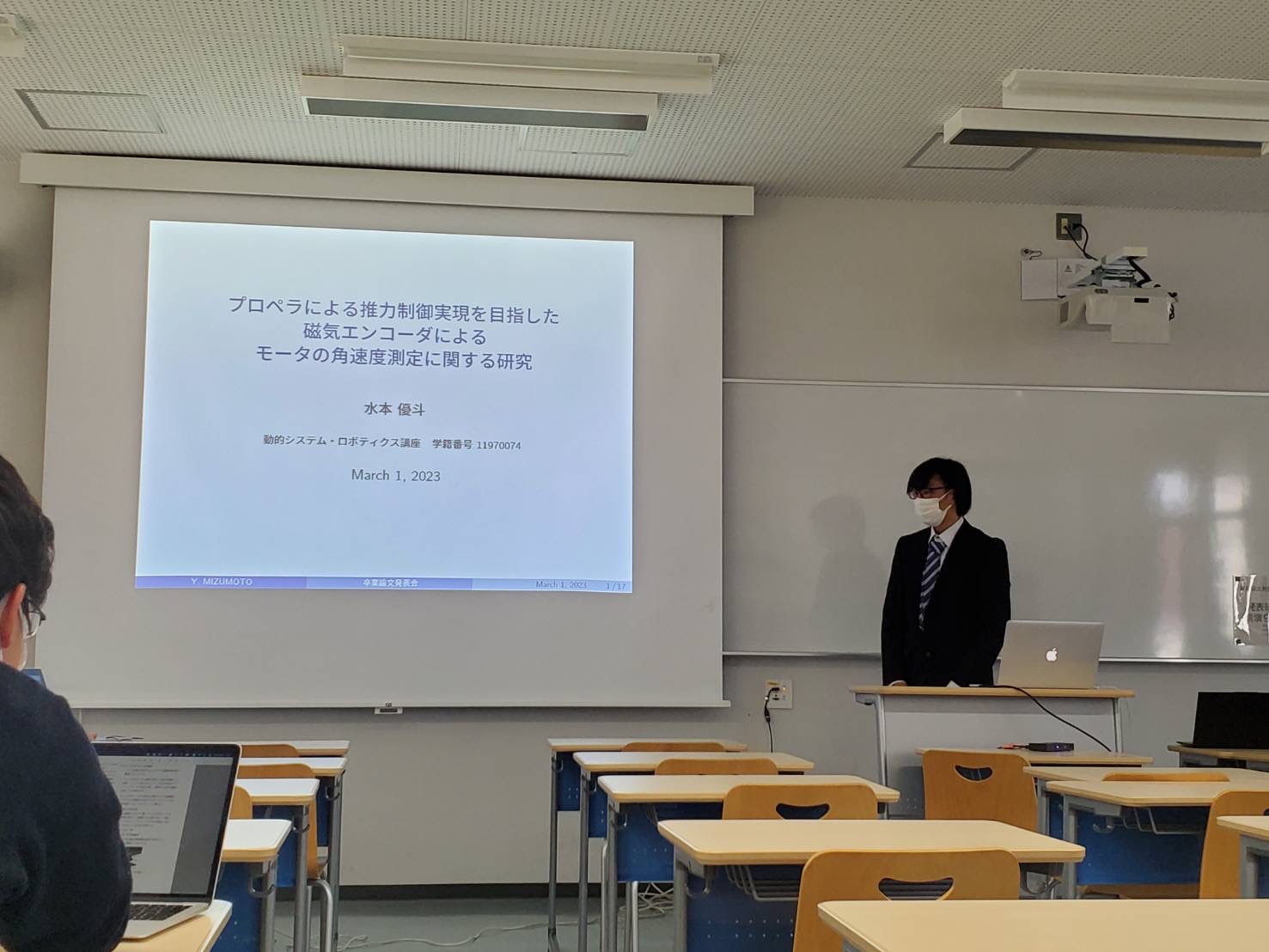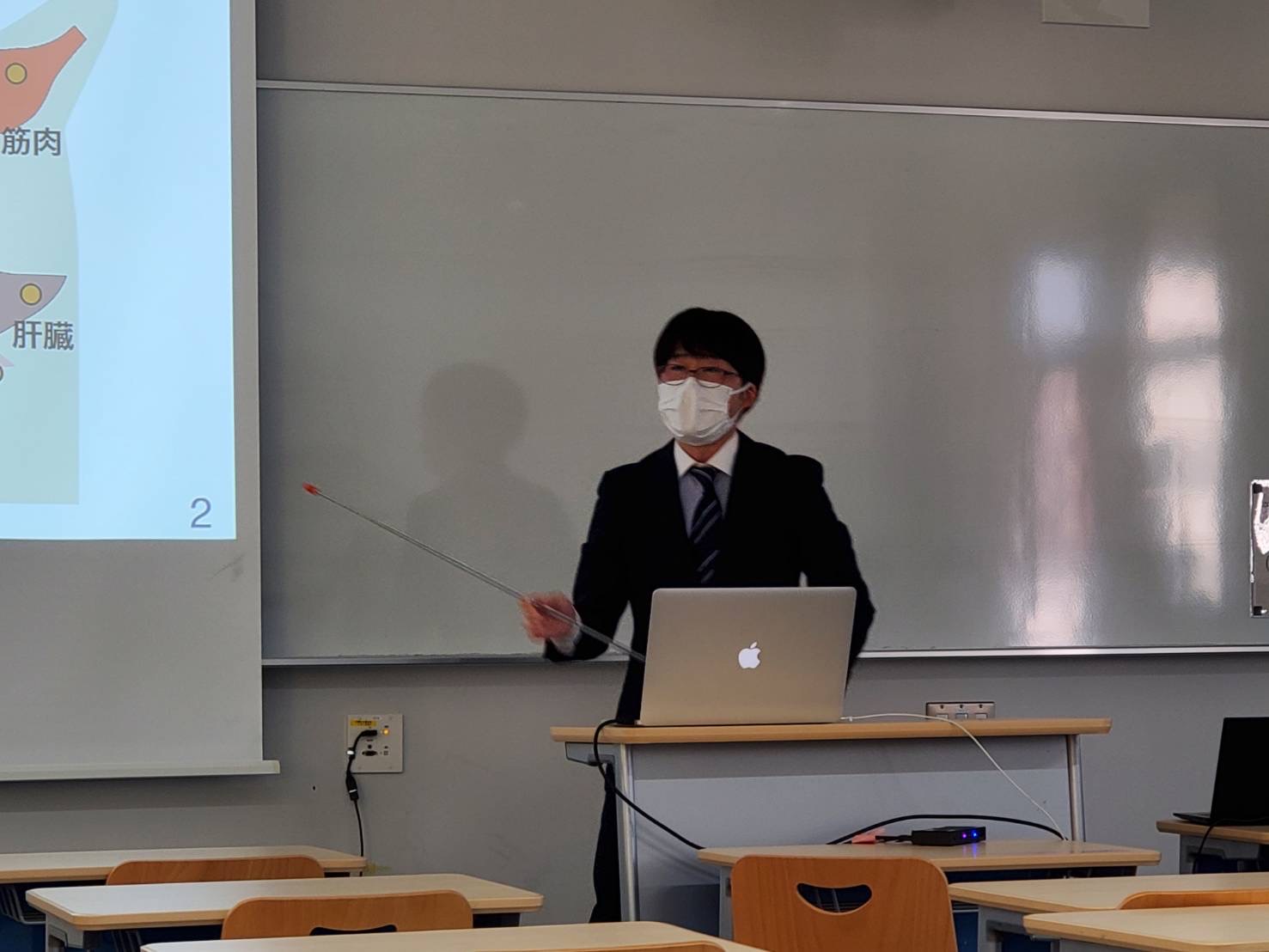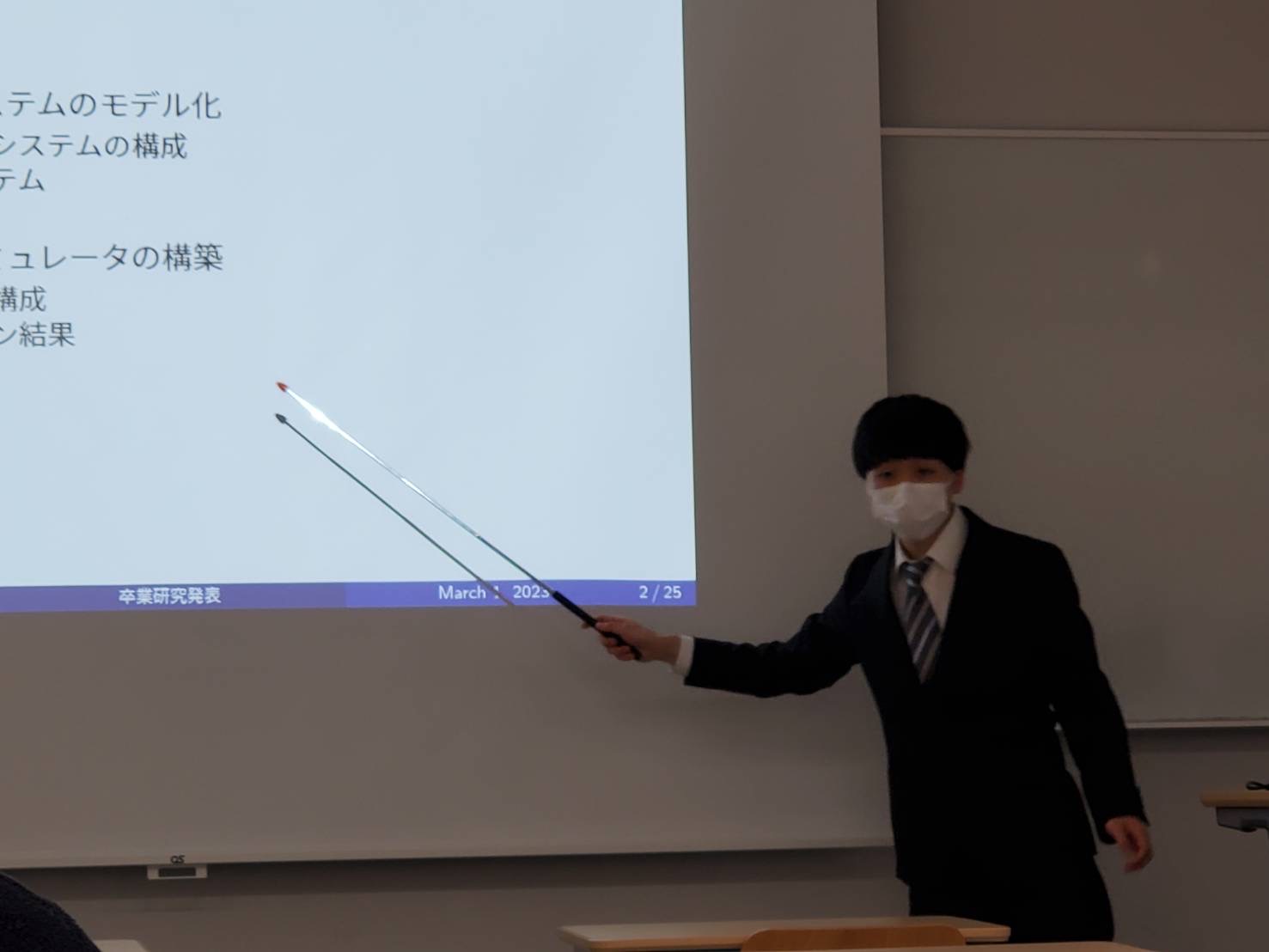 Everyone did a great presentation!
Last edited: Mar 05, 2023 (15:11:44)